The Physical and Mental Benefits of Yoga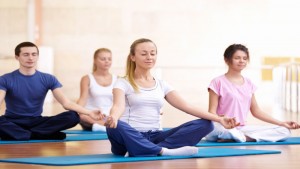 The practice of yoga began in India, more than five thousand years ago. If you're looking for a physical activity that lets you combine your workouts and mental discipline into one, this one hits the mark.
Physical Benefits
You can burn calories with every session. Mastering poses helps you strengthen your arms and legs, so it's a great way to build up on muscle tone. You also get to boost circulation in your body, and increase your range of motion. Because the exercises routines and the stretching poses are tied to deep breathing practices, you get to improve your lung capacity as well.
Mental Benefits
A lot of yogis also appreciate the mental aspects of the exercise, learning to still their thoughts. This helps them focus and manage distractions effectively. All in all, it's a wonderful way to keep your mind and body healthy.
Types
There are many forms built for different practitioners in mind. These include:
*    Power. This is a high-intensity practice that helps you improve muscle tone.
*    Hatha. Learn how to move and breathe properly at the same time. Knowing when to release your breath at just the right moment could help you maximize every movement you make.
*    Vinyasa. Want to learn how to flow from one movement to another? Then don't forget to try this out once you're in the studio.
*    Ashtanga. This teaches you poses linked with special breathing techniques to improve your breathing and lung efficiency, says WebMD.
*    Hot Yoga often referred to as Bikram Yoga. This is one of the most popular and widely known types of yoga in Dallas as well as throughout the rest of the world. One of the reasons for that is the level of difficulty it poses, especially for beginners. These are a series of challenging movements that you have to perform inside a heated room. Give this class a try at any one of our SunstoneFit locations.