The Value of Medical Home Care Services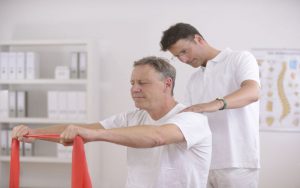 As medical technology has advanced, life expectancy has also risen but the value of alternative health care services should not be ignored. For those suffering life-limiting illnesses such as cancer, enjoying life to the fullest extent is too often very difficult and problematic. Apart from the challenges faced by the patients themselves, family and friends often struggle with the emotions involved in such illnesses.
Living at Home May Be the Best Option
Medical home care services, such as those run by hospice facilities and organizations, offer a truly valuable alternative to many mainstream health practices. Based on the hospice model of patient health care, such medical home care services offer the following benefits:
Comfort: The fact is that being cared for at home offers familiar surroundings. Despite life-limiting illnesses, the patient can go about his or her daily life in the knowledge that his or her health care needs will be taken care of by a dedicated team of health experts. For many people, being able to remain at home is of great value.
Health Care: The hospice model features a dedicated team of health experts who have received interdisciplinary training. This means that they can provide around the clock health care, pain management, medication, and education.
Ultimate Comfort and Care at Home
The fear experienced when dealing with a life-limiting illness can be traumatic. The good news is that a home care health care model provides the best of medical care 24 hours a day, seven days a week while also offering all of the benefits of living at home where family and friends can still be a big part of one's life.
If you know someone with a life-limiting illness who requires around-the-clock care, call the Sacred Journey Hospice to discuss options. You can also connect them on Facebook for more updates.