6 Ways to Prepare for LASIK Surgery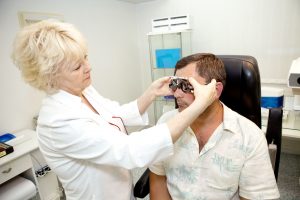 Knowing what to do before you undergo LASIK surgery can better prepare you for the procedure. Use the following tips to help you get ready:
Stop wearing your contacts
If you wear contacts, you'll need to stop wearing them. Switch to glasses weeks or months before you take the surgery. Contacts change the shape of your cornea and this can have a negative effect on the results of the surgery. Consult with an experienced LASIK doctor to know more before taking this step.
Tell your doctor about your medical history
Be sure to inform your doctor if you ever had medical eye conditions, whether currently or in the past. Are you allergic to any medicines? Do you currently take any supplements or medication? Let your doctor know, says the FDA.
Pick the right one
A good LASIK doctor will put you through a thorough exam. These are essential since the tests will determines whether you're a good candidate for the procedure or not. If your doctor wants to schedule you for surgery without even bothering with the tests, then it's advisable to seek out a second opinion or look for another doctor, someone more trustworthy and reliable.
Listen and ask questions
Know the risks and not just the benefits before you undergo the process. Listen when your doctors tell you about the possible side-effects you might experience. And be sure to remember any of your responsibilities before, during and after the surgery.
Don't use creams
Stop using creams and lotions along with makeup and perfumes days before the surgery as these items might increase the risk of infection during as well as after the surgery.
Arrange transportation
Make arrangements for someone to drive to and from your surgery. That or have a family member or friend come along with you so you'll have someone to drive you home after the procedure.
With these 6 tips, you'll be more than ready for the treatment.