Your Endoscopic Sleeve, Your Diet and You
Category Health
/
January 16, 2019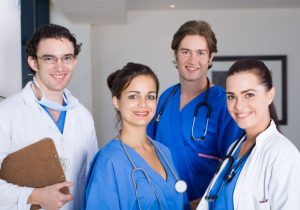 No matter the state of your diet before your endoscopic sleeve gastroplasty in Dallas, TX, you'll need to make considerable changes and be careful once the surgery has been completed. While your doctor will give you plenty of information on how to approach your diet after your procedure, knowing what will be in store before the big day can help you to feel better prepared. Following this diet as closely as possible can make it much easier for you to lose excess weight and take good care of your changing body.
Before Your Procedure
About two weeks prior to your endoscopic sleeve gastroplasty in Dallas, TX, your doctor may recommend you cut back or make a few substitutions within your diet. This will include drinking liquids that have no calories or very little of them, as well as eating more vegetables and lean meats, such as chicken and turkey. You will also be expected to cut down on carbs, such as potatoes and bread. In the two days before your procedure, your doctor will ask you to switch to only consuming liquids, such as water and protein beverages.
The First Few Weeks After
The two-day diet you followed just before your endoscopic sleeve gastroplasty in Dallas, TX will resume for about a week following the procedure. This keeps your digestive system clear while you begin the initial stages of recovery and lessens the chances of complications. Throughout the next few weeks, avoid processed sugars, carbonation, caffeine and excessive fats.
Post-Recovery
Once you've completely recovered, your doctor will work with you on committing to a new, healthy diet. This will consist of little to no processed sugars, lots of vegetables and healthy proteins. Take it slowly as you begin transitioning back to solid foods. Listen to your body so you know how it handles certain foods, and try to get in as many nutrients each day as you can.
If you're deciding whether to seek out an endoscopic sleeve gastroplasty in Dallas, TX, get in touch with our staff at Kedia MD by calling 214-941-6891 or visiting our website today!